Preparing children for lifelong success.
Investment, Engagement, Leadership
First 5 San Mateo County directly supports children and families' well-being today and strengthens the systems that support them for a sustainable impact in the future. We prioritize children and the adults who care for them so that our community can thrive. We invest, engage, and lead so that all young children have the environments and opportunities they need to prosper socially, emotionally, and economically.
The first five years are the most important time of a child's development. Lack of access to opportunity can have the greatest negative impact during this time. Striking disparities in what children know and can do are seen by kindergarten, and these differences are strongly associated with children's social and economic circumstances.
Early care and education programs play a critical role in nurturing children's social, emotional, and cognitive development. High quality early learning programs promote school readiness and success in all aspects of life.
of children 0-5 live in families where all parents work
of child care need is met for children 0-2
Quality matters in early care and education. Programs that participate in continuous quality improvement efforts are more likely to prepare students for success in school and beyond. Children who participate in high-quality early childhood education programs show long-term, positive impacts on their ability to learn and interact with the world around them.
First 5 supports quality improvement efforts throughout the county's early care and education field, and works to improve families' access to high quality programs, including for children with special needs.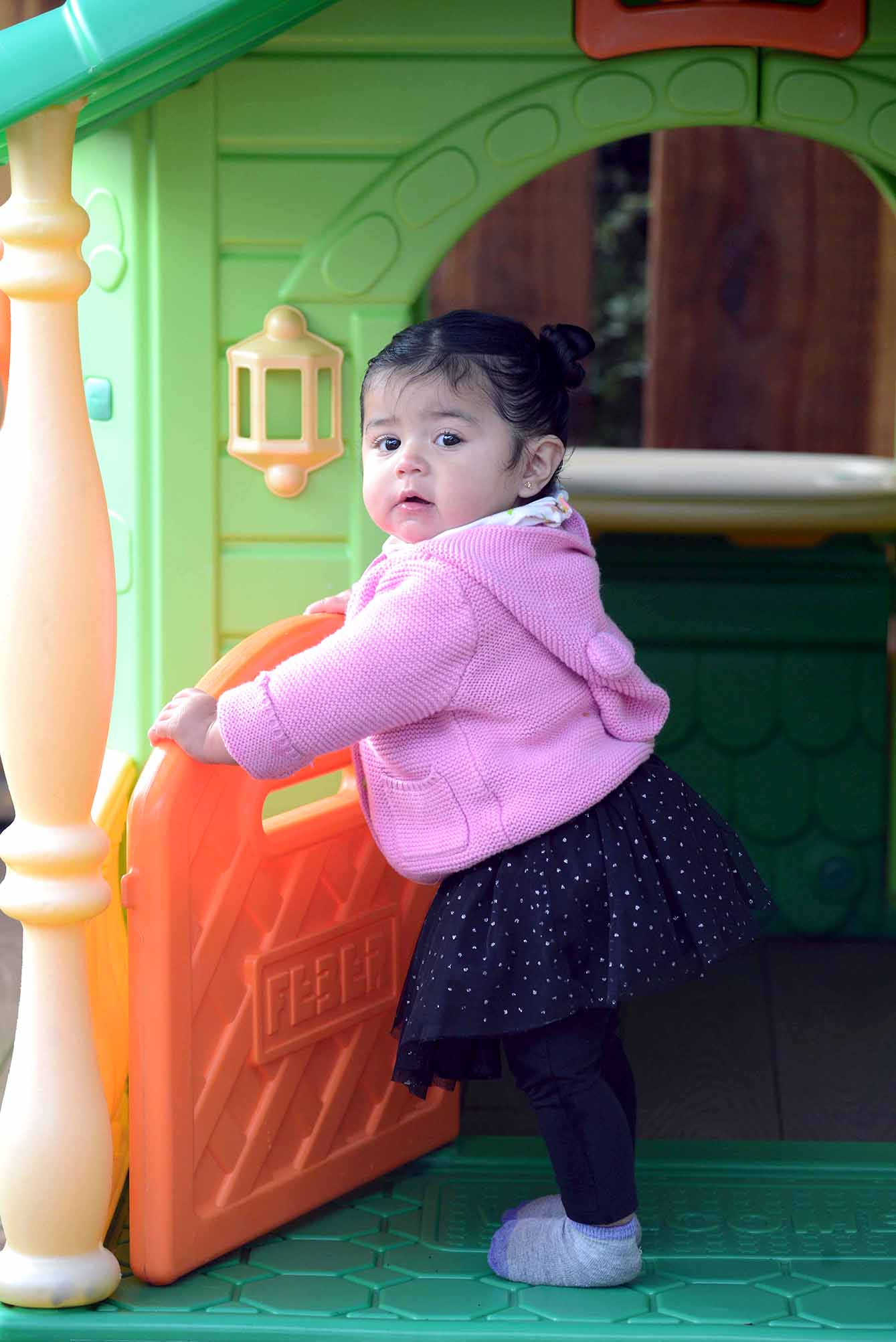 Learn more about our initiatives and partners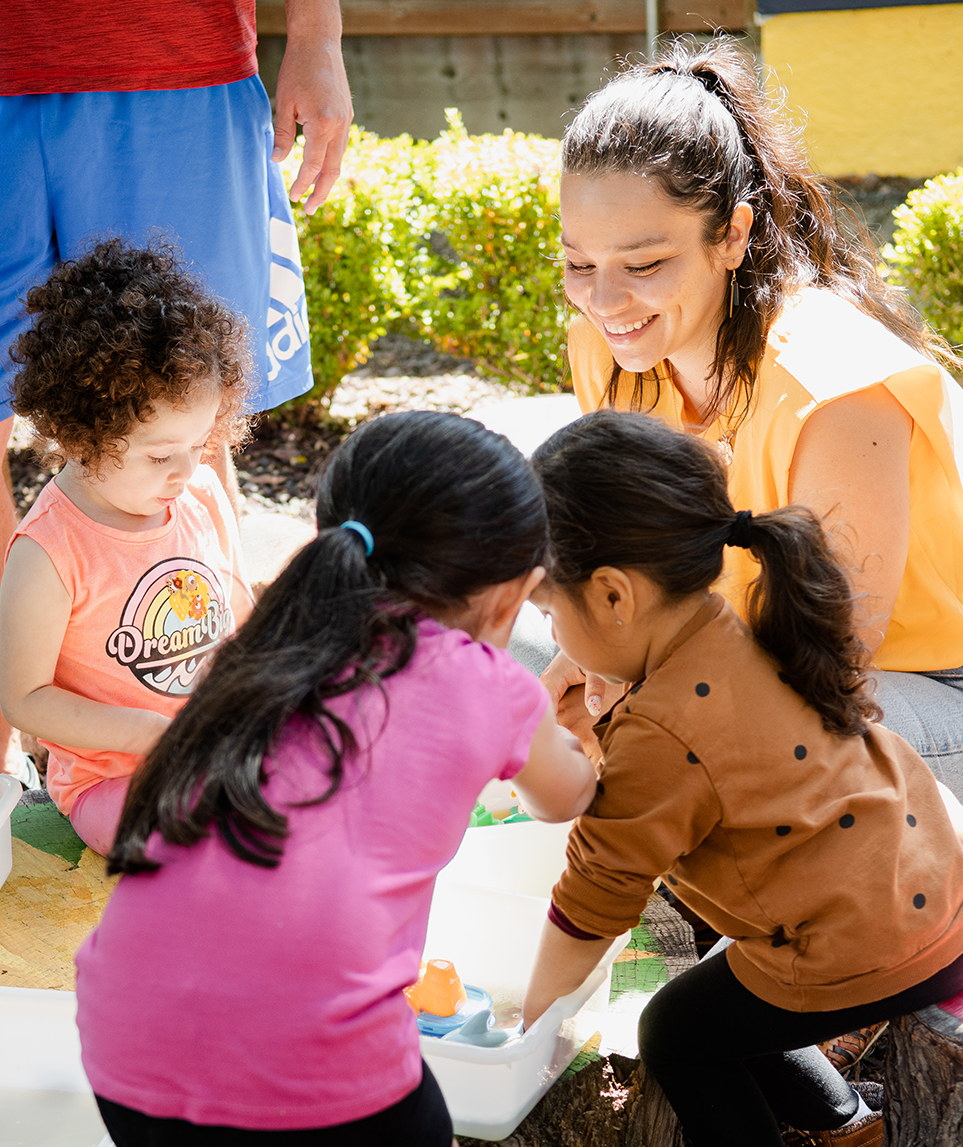 Children's health in the first five years is critical to early development. Many factors impact children's health, including the environments they grow up in and their access to health services.
of eligible children on MediCal in San Mateo County receive an annual dental visit
of children with developmental delays go undetected until kindergarten
Preventive health care, especially, can help minimize threats to healthy development and provide early detection and intervention for problems that emerge. 
First 5 supports collaborative health efforts focusing on prevention and early intervention. First 5 particularly supports work in three priority areas: oral health access and utilization, integrated systems for children with special needs, and enhanced mental health systems.
Learn more about our initiatives and partners
Secure, stable, and supportive relationships with caring adults significantly contribute to a child's healthy brain development. Yet, many families in San Mateo County face challenges.
of low-income families could not count on anyone in their neighborhood for help
of high-need families reported they did not have friends to help them in their role as parents
Supporting parents supports children. When parents are equipped to deal with stress or trauma, have strong community connections, and can support their children's needs, children benefit from caring environments and positive parent-child relationships.
First 5 supports parent connectivity, family engagement capacity building for service providers, and intensive support for families with multiple risk factors.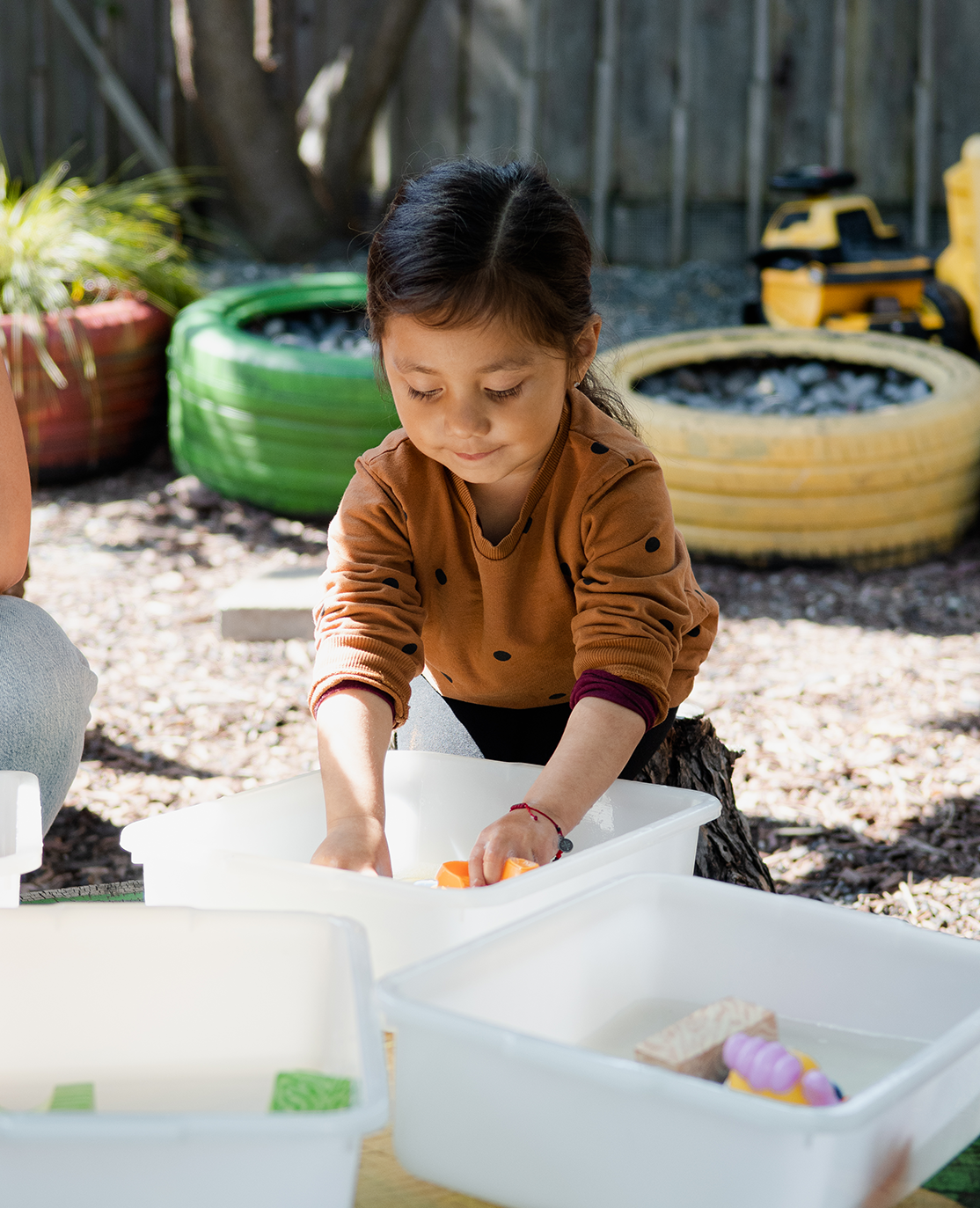 Learn more about our initiatives and partners
Equity in Early Childhood
Although San Mateo County is one of the wealthiest regions of the nation, the cost of living here is high and the county has the greatest income inequality of anywhere in California. Fighting for equity in early childhood is one of the most important ways we can create success for every child. 
Children living in low-income families are less likely to visit the dentist, attend preschool, be read to daily, or have access to enrichment activities. They are more likely to be diagnosed with a developmental disability and to have a parent dealing with depression.
"At First 5, we work to ensure children's needs are met, their families are supported, and their future is a priority."