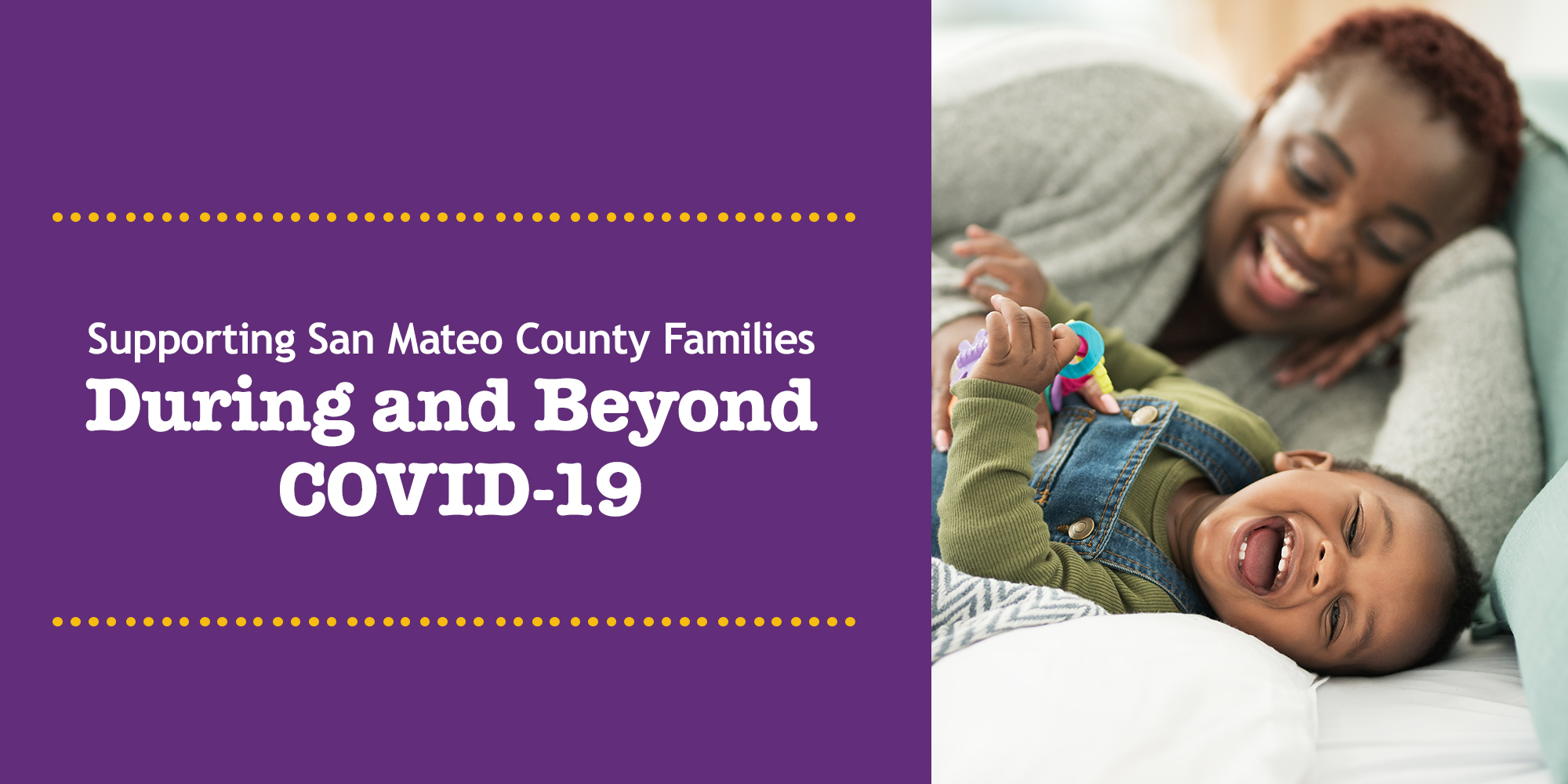 As a local agency that serves families in San Mateo County by working closely with providers in early education, family engagement, and health, we are concerned about the spread of COVID-19 in our community. We understand the fears and questions that are coming up for everyone as we deal with this unprecedented health and economic crisis.
We encourage parents and providers to refer to San Mateo County Health for local updates and information. In addition, we have compiled a list of resources below. You can also follow our blog series "Supporting San Mateo County Families During and Beyond COVID-19" for timely tips, resources and information.
For non-medical questions about coronavirus, San Mateo County residents can call 211, which is available 24/7.
FOR PARENTS & CAREGIVERS
For a comprehensive list of local and state resources, from basic needs to adult enrichment, visit Gatepath's COVID-19 Resources for Families 
For additional educational and social/emotional resources for kids, visit First 5 California's COVID-19 resource page.
Talking with your Kids about COVID-19:
At Home Learning and Engagement Activities:  
Childhood Development & Education:
Basic Needs:
Child Care:
Emotional Health: 
Health Information for Parents and Children:
FOR CHILD CARE, SCHOOL & FAMILY SERVICE PROVIDERS
Join our ACEs Connection page for resources, articles and more.