First 5 San Mateo County establishes collaborative partnerships, expands capacity and reach and empowers community leadership. We prioritize partnerships that are results driven, action-oriented, and likely to achieve measurable results and community impact.
Community-wide engagement is needed to continue improving the landscape for early childhood development and investing in our future. All sectors must be aware of their impact on young children and begin to prioritize them in policy and everyday activities. Learn more about our policy platform and actions you can take.
Examples of successful early childhood community partnerships in San Mateo County include:
Big Data Partnership
In partnership, First 5 San Mateo County, the Bella Vista Foundation, and the John W. Gardner Center at Stanford University collaborated on an innovative research project to expand our understanding of San Mateo County's low-income pregnant women and families with children prenatal to age three.
The Big Data Pilot Project: This project uses administrative data from public agencies and non-profit organizations supporting low-income pregnant women and families with children prenatal to age three to examine the array of services used by this population, how programs and sectors work together to support these families, locate gaps in the service array, and identify opportunities for improved collaboration and integration across programs, agencies, and sectors. The information generated through this project has the potential to serve as a critical piece in evaluating the impact of public investments in our youngest children. It will be possible to link this data to preschool- and elementary-level data, allowing a much more detailed examination of the resources required from birth to third grade to help all children thrive.
Children's Health Initiative (CHI)
Innovation: This effort launched in 2002 and aimed to achieve universal children's health insurance coverage in San Mateo County while influencing federal and state policy. It was a precursor to the Affordable Care Act.
Partnership: Building this initiative required community partnership and collaboration. CHI operated out of the San Mateo County Health, in partnership with Human Services Agency and Health Plan of San Mateo. Funding came from the county, matching dollars for non-county funds, our investment to support the cost of covering all children ages 0-5, and two independent health care districts, to support coverage of children ages 6-18.
Results: Between 2002 and 2007, San Mateo County's CHI reduced the number of uninsured children from 17,000 to 2,000.
Innovation: "The Big Lift is a bold social venture that aims to transform early learning. It combines high-quality and connected learning experiences from preschool to third grade, with a focus on reducing chronic absence and summer learning loss, and engaging families and the broader community to support learning in school and at home."
Partnership: This effort was launched by the Peninsula Partnership Leadership Council (PPLC), a coalition of government, education, nonprofit, foundation and business leaders committed to improving the health and well-being of the children and youth in San Mateo County. More than 300 organizations have come together for The Big Lift and $28 million was raised in two years. First 5 San Mateo County was one of the initial funding partners, investing $4.8 million of preschool quality funding over three years in the 11 eligible Big Lift school districts.
Results: Nearly 900 preschool student spaces have been provided through $4.4M in grant funding. Grantee orientations, technical assistance, and quarterly meetings have been established through The Big Lift Knowledge Network. 85 Big Lift Little Libraries were placed and an additional 80 were created, partnering with the County of San Mateo, Microsoft, SAP, Marketo, GE Software, and Menlo Church.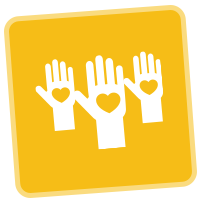 Learn more about our policy agenda and how you can take action on behalf of our youngest children.