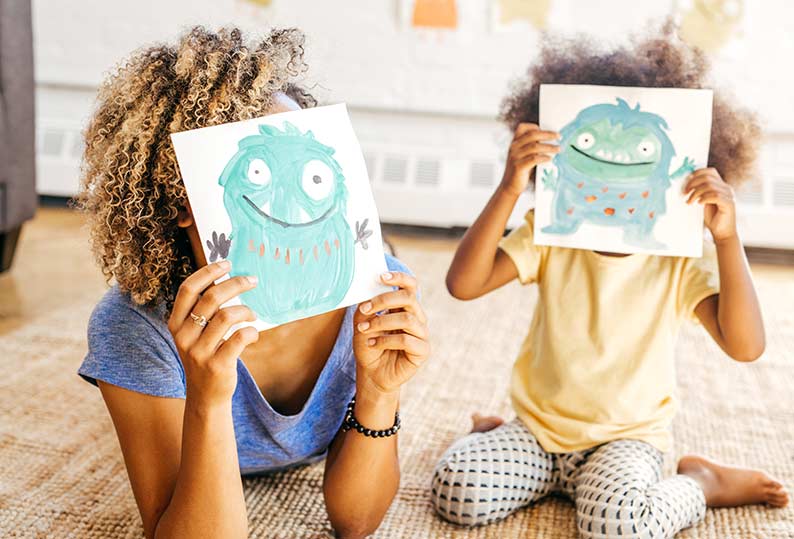 Family Engagement
The early childhood field has gained tremendous knowledge in the past ten years about the way families can be engaged to promote development in children. Parents and caring adults have the biggest influence on a young child's ability to thrive, and we see them as our partners. We support providers as they incorporate authentic family engagement into their work with strength-based approaches that honor cultural and structural diversity in families.
Key programs in this area include:
Intensive Support for Families with Multiple Risk Factors: These programs provide ongoing, individualized, professional services and support to children and parents in families experiencing multiple challenges, such as homelessness, income disparities, domestic violence, incarceration, mental illness or substance abuse. Services include home visiting, care coordination, case management, family needs assessments, social-emotional screening, therapeutic and home visiting and early mental health services.
Parent Partnerships and Connectivity is supported by creating capacity and leadership among family-serving agencies and parent leaders through Community Mobilization Teams, increasing resource utilization in the areas of food, health, literacy, and early childhood education. Parent Connectivity helps to promote parental resiliency and reduces social isolation. Emphasis is placed on building semi-formal parent groups and best practices of family engagement in the community.
Parent Participatory model is supported through Puente de la Costa Sur's new south-coast bilingual, co-op child care center (serving children 18-36 months). This comprehensive place-based model is designed to engage parents as partners in the classroom while fostering their leadership skills as bi-directional learning takes place.
Family Engagement Capacity Building initiative provides family engagement and early childhood professional development within Big Lift communities and supports Family Leaders, early learning family engagement practitioners and service sector leaders to create meaningful and authentic family engagement practices and policies at their sites and in their communities. Supporting training and capacity building, Friday CAFÉ's, coffee, camaraderie, and conversation are the core components of Friday CAFÉs. In the words of the Friday CAFÉ creator, Dr. Judy Carson, "It's a network not a training!" The San Mateo County Office of Education's Early Childhood Language Development Institute in partnership with the Peninsula Conflict Resolution Center launched Friday CAFÉs, providing an unconventional network for family engagement professionals that aims to inspire and restore the participants through peer interactions and discussions on topics of interest in creative community venues! Click here to learn more.
Family Engagement Funded Partners