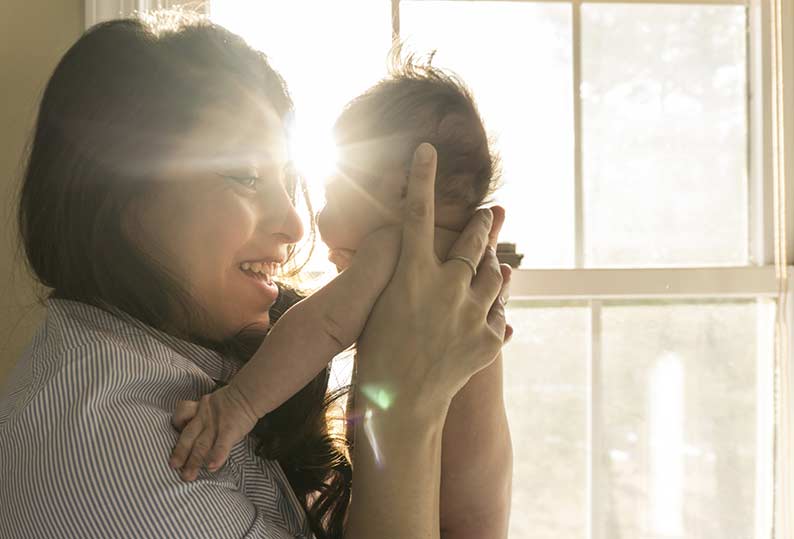 Child Health and Development
A healthy start – both physical and mental – is an essential foundation for a young child on the road to success. First 5 San Mateo supports programs that mend gaps in health services, knowledge, access and policy so that families stay healthy and thrive.
Key programs in this area include:
Watch Me Grow is a special needs initiative aligned with state and federal program models. It bolsters the continuum of services that identifies and treats children with special needs, focusing on the importance of screenings to help families of young children understand their child's unique developmental needs and give each child the best chance to reach his or her full potential. Additionally, there is an ongoing effort to address systemic issues that impact access to and the quality of these services. Emphasis is placed on providing services in pediatric clinics and family support settings as well as professional development to providers. Click here to learn more.
Safe, Healthy and Equitable Communities Initiative helps low-income families and parents of color hone their ability to influence policy decisions that support their children's healthy development, reduce disparities in civic engagement and representation and promote more equitable communities. This program supports emerging parent leaders by capitalizing on their knowledge of their children and community to sharpen their advocacy skills and increase their understanding of civic engagement basics.
Oral Health & Dental Care for young children has been a rising concern on federal, state and local levels. San Mateo County has been at the forefront of addressing local oral health needs through an Oral Health Coalition and recently developed Oral Health Strategic Plan. First 5 San Mateo has funded a dedicated Oral Health Initiative since 2012, and has been purposefully investing in county-wide solutions using both capacity-building and collective impact strategies. Learn more about our impact: Oral Health Impact Story.
Virtual Dental Home is a pioneering tele-health project that addresses health disparities by delivering dental services to underserved populations in an environment that is familiar and comforting. A specially trained team of dental hygienists in advanced practice and dental assistants use state-of-the-art diagnostic tools to provide care in early childcare settings. After watching their peers sit through a dental assessment, kids ASK for a turn in the chair. This is a true marker of a family centered model of care. Host sites include IHSD Head Start/ Early Head Start, Peninsula Family Service, Community Gatepath, CCS MTU, All Five and Redwood City Child Development Center.
Child Health and Development Funded Partners