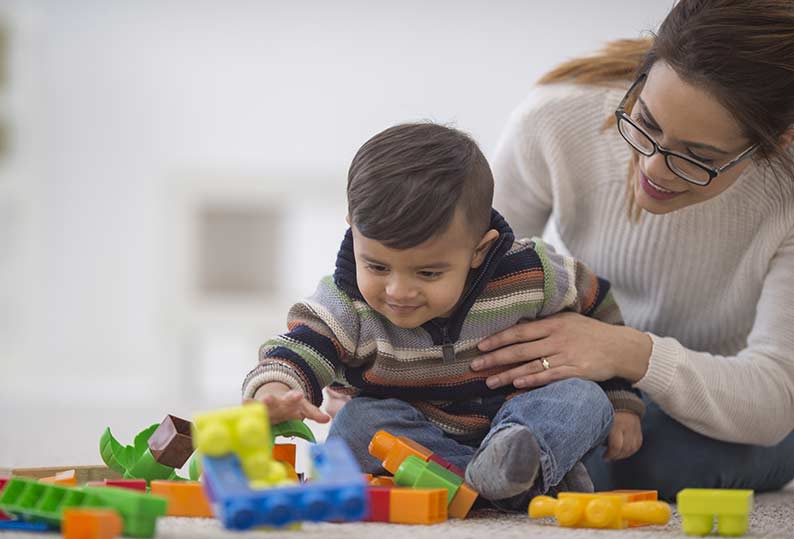 First 5 San Mateo County provides financial and technical support to promising evidence-based programs in our priority areas of childhood health, early learning and family engagement.
Our team continually analyzes data to understand the current environment and provide a clear and complete picture of our county community. Program investments are purposefully diversified to strengthen what's working, fix what's not and ensure equity for all.
Funded programs surround families with an early childhood system to ensure that:
Children are healthy and ready to learn
Parents and caregivers are better able to care for their families
Families have access to services they need through an expansive network of providers and partners
Everyone recognizes the importance of early childhood and embraces their role in helping children reach their potential
Through a holistic approach, we make life better now and lay a foundation for the future.
Data collected from families who participate in First 5 F5SMC-funded programs/services provides a snapshot of the needs that many families of young children face countywide. Between October 2009 and June of 2015, F5SMC provided intensive services to more than 3,600 families with young children in the County. Eighty one percent of the families F5SMC served have a household income of $29,000 or less per year, compared to the median annual income of $97,779 for families overall in San Mateo County. In 2012, the Self-Sufficiency Standard for California estimates that a San Mateo County family of 2 adults and 2 children (one infant/toddler and one preschooler), would need an annual income of $99,008 to make ends meet without assistance (2014 California Self Sufficiency Standard, Center for Community Economic Development). Additionally, 78% of F5SMC service recipients were Latino and 69% of parents were Spanish-speaking. Universal developmental screening efforts funded by First 5 San Mateo County revealed that 42% of children served have a developmental concern and 12% have a diagnosed special need.